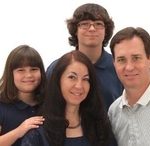 Rich & Wanda Ferguson
Lima, Peru- Assemblies of God
We are serving as the directors of the National Ministry of Youth & Children. We have directed King's Castle Peru since 2001 and work with Master's Commission. We also host evangelism & construction teams.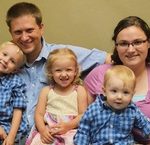 Jason & Sarah Furrow
Yoro, Honduras- Give Hope 2 Kids
We operate a home for orphaned & abandoned children. We aim to give the children love, security, & stable family-life, so they can become confident, responsible & industrious adults.

Rebecca Nudelman
Danshui, Taiwan- Youth With A Mission
I serve as the leader of an English cafe ministry called The Rock. The heart of the Rock Cafe is to bless the community by offering free drinks with English conversation and classes, to share Christ.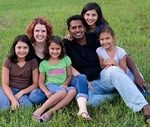 Chris & Megan Vengala
Asheville, North Carolina- Youth With A Mission
Missions, evangelism and justice issues are the core of our call as a family and the message that God has burnt on our hearts.
Andrew McGaha
Asheville, North Carolina- Youth With A Mission
I serve in reaching out to the Travelers who have taken to the road on a quest for freedom. I also work with the Disicipleship Training School (DTS) training people as missionaries.

Unnamed Family
India- Serve International
We are serving the Lord by caring for widows, orphans, slum children, & planting churches among the unreached. We promote social, spiritual, moral, educational, & community development in needy parts of India.
The Brays
Central Asia
We work to share Jesus with Muslims, disciple and gather new believers, distribute the Bible in local languages, and mobilize the local church to engage Muslims throughout Central Asia.
Unnamed Family
Northern Virginia
We are working to establish a network of simple churches among Arabic communities. We work to equip them to reach their friends and family as well as to grow them as faithful disciples.

Unnamed Family
Africa- Assemblies of God
The Lord has called our family to reach the unreached Muslim people groups of Africa.

Unnamed Family
Africa- Assemblies of God
We are committed to presenting the gospel to Muslims located in Africa.